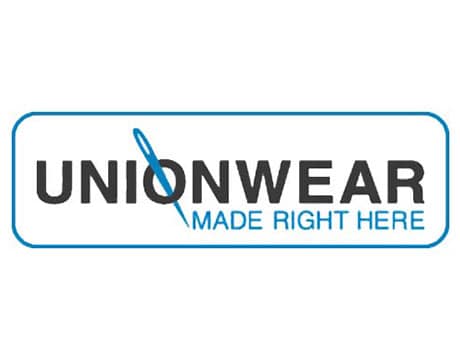 www.Unionwear.com features dozens of hat patterns–snapbacks, campers, five panel, buckets, boonies to name a few–offered in a dozen fabrics in 25 or more colors, with almost unlimited customization options. We offer discounts of 25 to 40 percent off of our list prices to wholesale clothing companies and decorators.
What does Unionwear need to give clients a quote on cut and sew?
For any kind of sewn headwear, its easiest to start with a similar product on our web site, www.unionwear.com at the Hats Made to Order tab. Send the link to our product page, or the item code, and a description of how you want to customize that product.
If this is a new product you have designed:
If this is a new product you have designed–We need dimensions, visuals, and quantity range estimates, and what design or functionality elements are critical, so we can make re-engineering recommendations to keep domestic sewing costs down (our specialty!).
Ideal: send us an actual sample of your or a similar product along with notes of how your product differs
Almost as good: a TECH PACK–drawings of all features, inside and out, with dimensions, along with your fabric and trim guidelines if we are sourcing for you, or descriptions of the materials you will be providing us. You can even send us links to photos you find online of other products so we can see how you want certain items finished.
Where do I send this stuff? 
Fax: 973 497 7708
Email: sales@unionwear.com
Shipping address: Unionwear attn: Colin Greene, 305 Third Ave W, Newark, NJ 07107.
How long does it take for Unionwear to quote a custom job? 
We can usually get you a quote on a modified Unionwear pattern in 24 hours. A totally custom quote will take 2-3 days from the time you get us everything we need to know. Any quotes requiring sourcing may take longer as we have less control over vendors quoting us.
What are Unionwear's minimum runs? 
To customize any style of headwear with stock patterns, materials and trims, 72 units (though 144 units gives you a big price break)
To create a new hat style expect to spend a minimum of $5000 on contract work on your product line over the course of a year, with a minimum of 300 units per style/colorway per order.
Will Unionwear source materials for clients? 
Unionwear has thousands of materials in inventory to choose from and over one hundred fabric and trim vendors. If Unionwear stocks your material, there are no minimums.
If your materials request can be sourced from our existing vendors, such as a special color of a fabric, the minimum is 800 units. If we need to find materials from new vendors, the minimum is 3200 units. Custom dye lots are 10,000 units. You are welcome to source materials yourself and just use Unionwear for cut and sew.
What charges and collateral materials does Unionwear need to supply a sample or go right into production? 
If this is a modification of a product already on unionwear.com, the sampling cost is $50, plus digitizing charges of a .dst file is not provided.
If this is a new product, send patterns along with a tech pack and seam allowances. If we are not using stock materials, you will need to provide us with all materials. If we are sourcing non stock materials for you, all costs associated with receiving sample materials will be quoted to you and they must be prepaid in addition to any pattern or sampling charges.
What is the lead time for sampling? 
Sampling takes three to five business days from receipt of all collateral materials.
Are there any other set up charges before production?
Most new headwear patterns will require dies, which will be quoted when we see the patterns (minimum of $400). For smaller production runs, some patterns can be hand cut, for a surcharge.
What is the lead time for production? 
Normal turn time is 3-4 weeks from receipt of all materials.