Unionwear's Clients
The Made in USA Label allows any business to partner with the most valuable brand in the world—and the value of that label exceeds its cost more and more.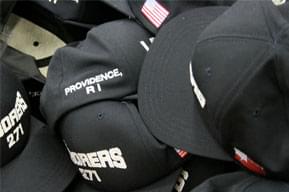 Unionwear sells through a nationwide network of thousands of promotional products distributors.
For years, Unionwear had focused on providing products to clients requiring products to be made in USA, so we were not forced to compete with imports on price. The US military and federal government accounted for a third of our business, with clients like labor unions and presidential campaigns representing much of the balance.
However, the era of cheap imports is over. Inflation, labor unrest, and burgeoning consumer demand in Asia, the weak dollar and fears of the artificially devalued Yuan, and transportation costs and headaches have led textile companies to hedge production by including domestic components. As the premium paid for domestic production shrinks, more and more markets are enforcing labor standards in their procurement: Colleges. Federal, state, and local governments. Corporations with strong union workforce for employee gear. Nonprofits. Since 2011 Unionwear has even seen a surge in contract work for the garment business.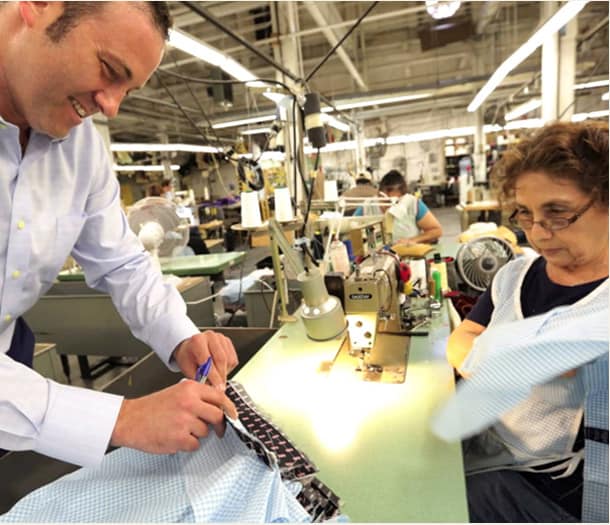 Do you want to see the words "Made in USA" again?
When you make something locally you create value. Local factories energize the economy and invigorate the community by creating jobs, supporting families, and recycling dollars.
Unionwear's sustainability is built on a foundation of enduring client relationships and workplace satisfaction. We reward our garment workers with union wages and benefits so they have a stake in the long term success of our customers. A living wage can buy the gifted hands of a veteran seamstress. Low employee turnover means knowhow and resourcefulness on the shop floor. High morale means high productivity, lowering costs and speeding up deliveries. Company loyalty translates into pride in workmanship, which can mean pampering every order, every unit that sports our label.
Unionwear has invested heavily in a culture of continuous improvement. We innovate, we tinker, we adapt and we evolve. We've expanded into niches suited for the agile, local, "LEAN" manufacturer: small batch manufacturing, lightning fast product development and deliveries, medical packaging, travel gear, safety products, work wear. Now exchange rates and shipping headaches have made local manufacturing attractive again, even for labor intensive hats and bags.