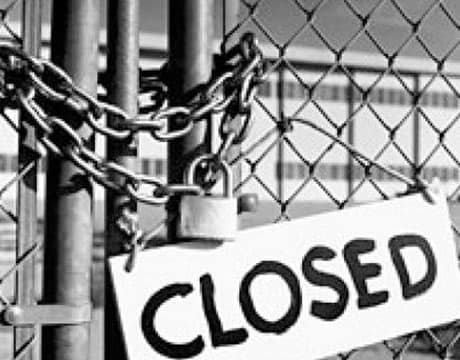 In a climate that is cooling toward overseas manufacturing and warming to the prospect of keeping manufacturing jobs here at home, interesting developments are taking place in the headwear industry. Companies that have manufactured domestically for over a century are reportedly ceasing domestic production, while companies in cities such as LA and Brooklyn which have seen minimum wages skyrocket have been forced to raise prices on their labor-intensive headwear products to stay profitable.  This has led to Newark, NJ-based Unionwear increasing their staff by almost 40%, to 175 in less than two years.
Cap America, Inc., producers of headwear and custom hats, has reportedly dropped domestic production. This is a particularly discouraging development considering that Eric Schmidt, Missouri's state treasurer, just toured Cap America's Missouri plant earlier this year. In 2017, the firm welcomed a new director of sales and promoted a new national sales manager—somewhat surprising moves for a company planning on relocating their manufacturing overseas.
Of course, sales will continue within the United States, just not production. (At least for the time being.)
Back in 2013, Paramount Apparel International, Inc. expanded its domestic manufacturing by leasing a new Ellington, Missouri space. This move was to provide work for some 60 employees. Unfortunately, the move from Aurora, Colorado to Missouri eliminated 120 jobs in Colorado. (Reportedly, some 35 positions were retained in customer service, the art and creative group, and the sales force.) Company spokesmen insisted that the move was for reasons of increased capacity.
Now, however, word has it that Paramount (along with Cap America) is ending its domestic production. Only time will tell what effect moving their production to a location outside the United States will have on sales and continued support from their clients.
At a time when pride in "Made in USA" products is growing, and Americans are frowning on overseas manufacturing, this is a somewhat surprising move by these popular headwear apparel manufacturers. On the other hand, Unionwear is all about "Made in USA" products and employs numerous union workers. They not only support American production; they also have pride in this country.
Unionwear has capitalized on this chance to widen its  market share in the headwear sector. Mr. Cahn keeps his finger on the industry's pulse and recognizes an opportunity when he sees one. This is just good business.
Unionwear has lowered its domestic prices in response to an increase by Bayside Apparel Manufacturing, Inc.  Bayside, and other California based headwear manufacturers such Cali Fame and CF Headwear, have raised prices by almost 40% in response to recent minimum wage increases.  Bayside recently published an article on their website, discussing the fact that cotton prices are rising, perhaps their justification for their price hikes. Regardless, Unionwear customers can expect the same high quality they've come to know through the years, as well as affordable prices that may even be trending slightly downward.
Reacting appropriately and promptly to the moves of other apparel manufacturers and distributors is astute business practice. Being a company that supports American-made products appeals to the American public and keeps jobs where they belong. And few customers will ever complain about affordable prices. The market is rewarding Mr. Cahn and Unionwear for having a conscience and doing things the right way.